Je peins pour rendre visible les choses
.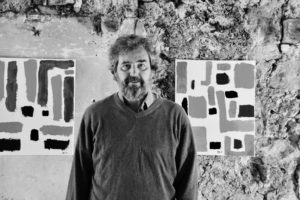 "La nature, la terre, l'humanité, ensemble en commune en solidarité, nous sommes tous interconnectés et interdependants les uns des autres. Notre planète a besoin d'un changement d'attitude".
I paint to make things visible. Nature, the Earth, Mankind, together in harmony, we are all connected and interdependant. Our planet needs a change in attitude – a paradigm shift – if we are to survive."
Ma peinture parcourt des chemins parallèles qui se complèment. Des axes de recherche ou d'investigation sur l'esthétique et le contenu. Comme l'arc-en-ciel fait de différentes couleurs.
My painting travels along parallel paths complementing each other. Lines of research or investigations on aestetics and content. Like the rainbow made of different colors.