"Men", series of portraits A4, mixed technique on paper. copenhagen 2009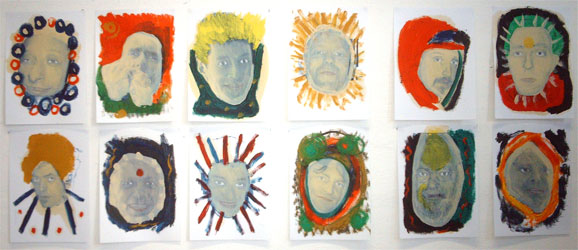 "Here I want to see those men of hard voice.
Those that break horses and dominate rivers;
those men of sonorous skeleton who sing
with a mouth full of sun and flint."
Frederico Garcia Lorca : "Lament for Ingnacius Sanchez Mejias; 3;8"